Environmental awareness and care is a priority for Kelowna Ready Mix Inc.
Kelowna Ready Mix is the first privately owned concrete ready-mix facility in the Okanagan to actively reduce concrete waste being shipped to our landfills. As we expand to new plants and upgrade our old we are able to make use of new recycling equipment and technology; bringing our newest plant to produce virtually zero waste.
THE BACK-BONE OF KRM CONCRETE RECYCLING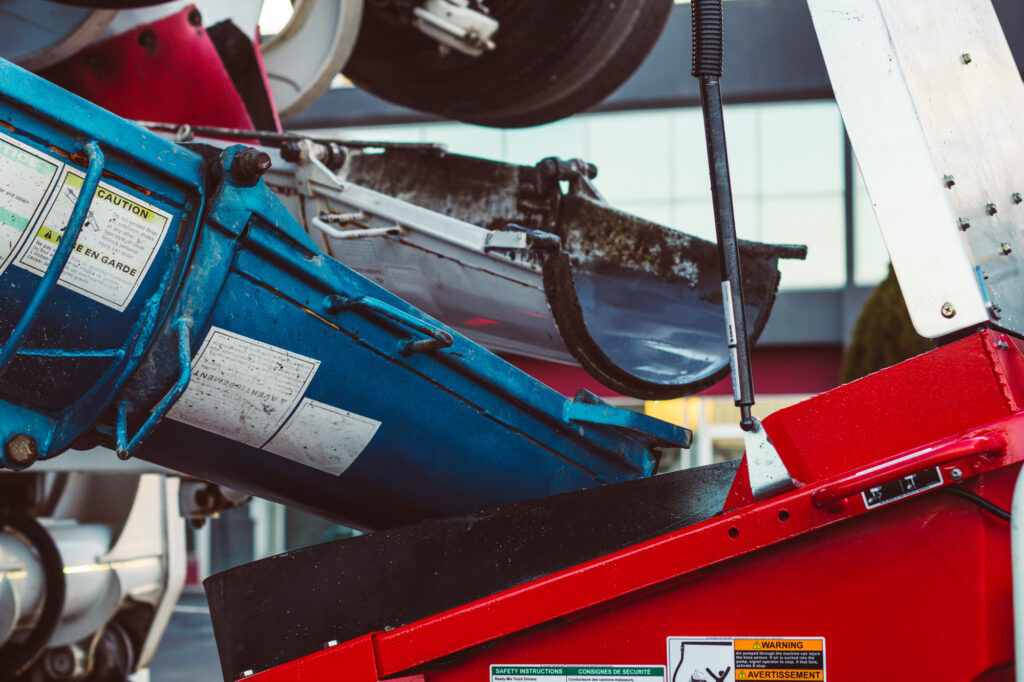 Our concrete reclaiming systems offer a complete solution for residual concrete recycling. Residual concrete comes from excess wet concrete remaining in concrete mixers or delivery leftovers. The excess concrete is discharged into a hopper where our reclaim system begins separating aggregates and cementitious water for reuse in the concrete production process. The aggregate is separated for regrading while cementitious water is diverted to a holding tank. This allows an environmentally friendly 'zero waste' solution.
By using our concrete reclaiming system we approximately 500,000 liters of fresh water every month.
Active environmental care is another reason to use a recycling system. With the installed material flow of the concrete reclaiming system, natural resources are protected and disposal space is saved.
ENVIROCHUTE ONSITE CONCRETE WASTE WATER RECOVERY SYSTEM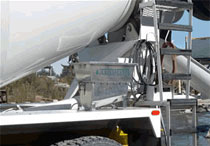 The water used to clean equipment or deliver, place and cure concrete can raise pH levels in surrounding water and could thereby harm living organisms.
For that reason, Kelowna Ready Mix has employed the following systems to prevent this potentially harmful discharge of water and to reduce the environmental impact of excess concrete being taken to the landfill: EnviroChute Concrete Recovery System.
The system was developed to enable our drivers to clean their chutes and other equipment without leaving behind unsafe cementitious material on construction sites.
With this system hazardous waste water, fine sands and cement powder are moved back into the truck to be transported back to our plants and disposed of properly, while the aggregates are caught in a screen, are washed and can be disposed of right on the job site.
Not only is this good for the environment, but it reduces the amount of cleanup a contractor or home owner has to do.
LOCK BLOCKS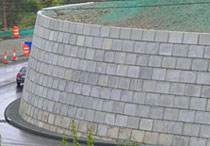 Before any of our surplus concrete is placed into our concrete recycling system, it is poured into metal forms to create lock blocks. These lock blocks can be used for creating retaining walls and numerous other applications
Each block is made up of up to 0.8 cubic meters of concrete and weigh up to approx. 4000lbs.
Lock blocks come in a number of different shapes and sizes. For more details please see United Lock Block (the supplier of our forms).